Home
| | | | |
| --- | --- | --- | --- |
| call to joy of revolt in maribor 3-4 march 2008 | | | |
Written by vlanto
Thursday, 21 February 2008
CALL TO ALL ACTIVE GROUPS AND INDIVIDUALS FROM NEAR AND FAR Radost obrata ¾ - Joy of revolt ¾ 3-4 March 2008, Maribor, Slovenia On 03 and 04 of March 2008
Last Updated ( Sunday, 24 February 2008 )
Read more...
Written by admin
Saturday, 05 January 2008
The Flyer is ready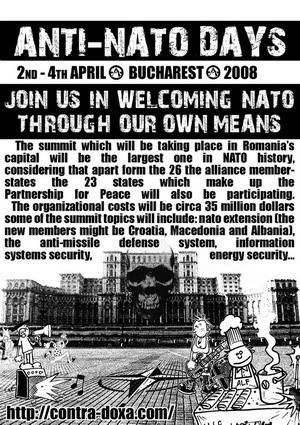 Read more...
| | | | |
| --- | --- | --- | --- |
| erinyen - anarcha-fem magazin #1 | | | |
Written by anarcha_erinye
Wednesday, 28 November 2007
the first issue of the anarcha-fem magazin erinyen is out.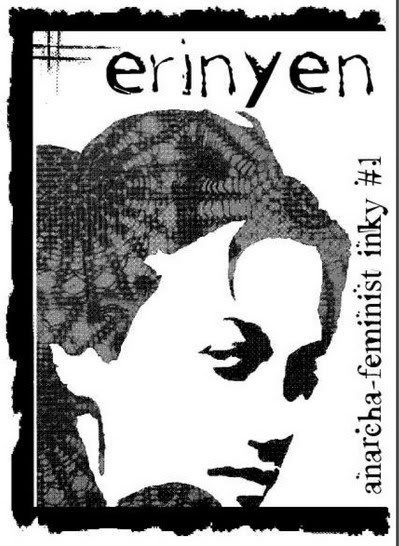 Content
some thoughts of anarchofeminism - 1
i refuse to be the second sex - 2
femicide - the dead women of ciudad juarez - 3
did somebody say sexism? - 5
how free are autonomous / free spaces? - 6
anti-nato summit april 08 in bucharest - 7
unmarked categories and the question of power - 11
...
Last Updated ( Wednesday, 28 November 2007 )
Read more...
Written by admin
Friday, 09 November 2007
I have structured the aspects incriminated by the Romanian law, that can occur during a demonstration/march/collective action, with a view to two main perspectives: what can't we do / what can they do. In addition, there are some things related to the status of foreigners and some aspects related to the aggravating/extenuating circumstances.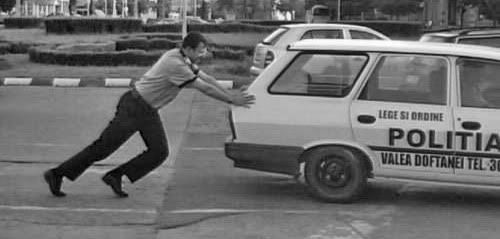 The articles below refer to the guys in uniforms. If you feel that something is wrong with the activity of the authorities, on the basis of these articles, you can act in legitimate defense (for example, against an abuse) or, if not, in legitimate defense to eliminate the criminal nature; anyway, you will know which extenuating circumstances fit your case.
Last Updated ( Friday, 09 November 2007 )
Read more...
| | | | |
| --- | --- | --- | --- |
| Anti Nato - Soli T-Shirt and Patch | | | |
Written by anarcha_erinye
Thursday, 01 November 2007
T-shirts and Patches
contact: This e-mail address is being protected from spam bots, you need JavaScript enabled to view it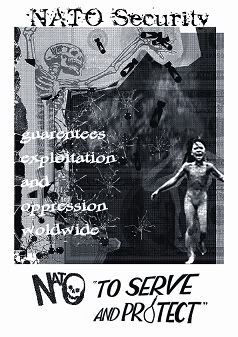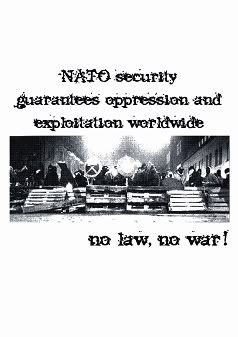 Last Updated ( Thursday, 01 November 2007 )
Read more...
| | | | |
| --- | --- | --- | --- |
| Are we ready for the NATO Summit? | | | |
Written by caiskandarani
Monday, 01 October 2007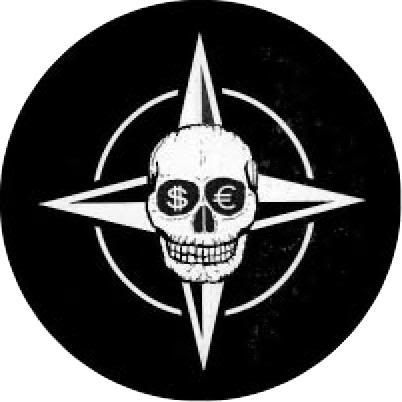 In the 20's, left wing people were complaining that the situation could not get any worse. I doubt that the situation would have been singular. As a left winger, you would have found out then that the peasants wanted land, political rights, popular banks, ruling of the law, far from the slightest trace of agrarian socialism.
The workers wanted insurances and universal vote, but didn't want rights for the working women and were anti-semite. The Jews wanted exclusive fiscal facilities.
In such a climate, any form of pure socialism was bound to fail, and at some point, when it was taken outside the law, the opportunists had to mingle either with the liberals or the conservatories.
At that point, because of these fights and of too many compromises, an anarchist movement was started by a group of intellectuals that taxed voting, election fight and the concessions made. This movement didn't last for long and references to it were erased from almost every historical account.
Last Updated ( Wednesday, 03 October 2007 )
Read more...
| | | | |
| --- | --- | --- | --- |
| Anti – Nato Week Bucharest 2008 | | | |
Written by anarcha_erinye
Friday, 28 September 2007
The North Atlantic Treaty Organization (NATO) is a military alliance, established by the signing of the North Atlantic Treaty on 4 April 1949. With headquarters in Brussels, Belgium, the organization established a system of collective defense whereby its member states agree to mutual defense in response to an attack by any external party.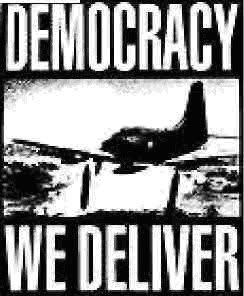 " The Parties of NATO agreed that an armed attack against one or more of them in Europe or North America shall be considered an attack against them all. Consequently they agree that, if such an armed attack occurs, each of them, in exercise of the right of individual or collective self-defence will assist the Party or Parties being attacked,individually and in concert with the other Parties, such action as it deems necessary, including the use of armed force, to restore and maintain the security of the North Atlantic area. "
Last Updated ( Sunday, 30 March 2008 )
Read more...
Written by anarcha_erinye
Wednesday, 26 September 2007
TRADITIONAL FORMS OF VIOLENCE
Women are vulnerable to physical and sexual abuse, often because their social circumstances enable or excuse such violence. Violence against women occurs both in private, in families and intimate relationships, and in public. It crosses assumed social, cultural and religious barriers.
Traditional forms of violence for example include female genital mutilation (also called "female circumcision), honour killings and early marriage. Some of these practices are considered necessary rituals for a woman to be an accepted member of society. In some communities, traditional forms of violence are not considered to be 'violence' at all. Early marriage, the exchange of a dowry, and female genital mutilation are all thought to be important ways to celebrate a women's transition into adulthood or marriage.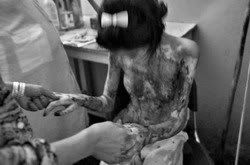 Female Genital Mutilation
In parts of the world, an operation is performed on female babies and children to remove parts of their genitalia. This operation, called female genital mutilation (FGM) is believed to promote hygiene and ensure "purity," and is sometimes performed to celebrate the transi¬tion into a woman. Sometimes, FGM is also believed to prevent women from having sexual desires that would make her unfaithful to her husband. But FGM is actually very damaging to the women's body. The procedure is often performed in unsanitary conditions and can result in infection. It can cause lifelong pain, difficulty in childbirth and may even cause sterility-the inability to have children. Women can die because of infections or difficulty during childbirth. According to the World Health Organization, between 85 and 115 million women had to undergo FGM and suffer from its damaging effects.
Honour Killings
In many societies, women accused of engaging in illicit sex, or even women who have been raped, are murdered. These women are accused of damaging their family's honour by behaving shamefully; their deaths are believed to redeem their families' reputations. These murders are called "honour killings," because a woman's "purity" is linked to her family's honour.
Last Updated ( Friday, 28 September 2007 )
Read more...
| | | | |
| --- | --- | --- | --- |
| Sexualized Violence In War and Political Crisis | | | |
Written by anarcha_erinye
Wednesday, 26 September 2007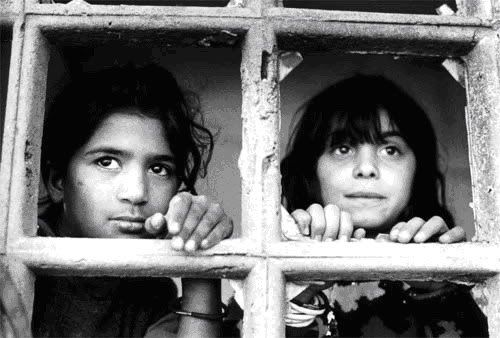 In times of war and political crisis, when on the run, in refugee camps and also in the post-war confusion, women are too often targets of massive sexual violence. This includes gang rape, special forms of torture, forced prostitution, sexual harassment and sexual abuse. However, also in times of social repression and crisis, and in the post war period, women are widely exposed to sexualized violence against women.
For example, immediately after the Tsunami catastrophe, there were reports of rape and gang rape cases in the aftermath of the chaos. Male leaders of refugee camps misused their power to exploit and embarrass women.
A look at some figures:
Read more...
Written by admin
Wednesday, 26 September 2007
"On Childrens Day, June 1st, several pro-life organizations from Romania carry on actions and events to promote respect for human life right from the moment of conception and to render the public opinion regarding the situation of abortions in Romania."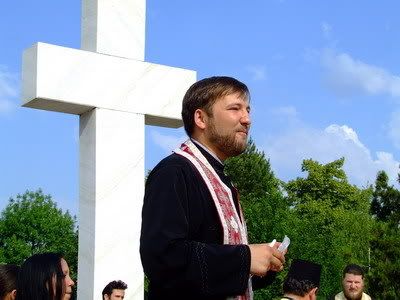 Such a predictable and disgusting thing was happening there, that after 5 minutes of analysing the humble, all immaculate young ladies, the all-mighty priests and the children indocrinated by them, and after reading the placards with children and mothers that have the right to live and other clishees, I was so indisposed and queasy that I wanted to leave. Yesterday I found out about this so called march from some friends….and I went there to see exactly who was present and what sort of "arguments" did they have. Now I found on the internet: "Tomorrow, June 1st, The Hope and Solidarity Foundation – The Info-Adolescent Centre, the Birth of Christ Church – The Clinical Hospital Cuza Voda Iasi, The First Step Association, The Nr.1 District of Priests Iasi and ASCOR Iasi, invite you to the March of Life, a march of silence and prayer, for commemoration of all the children aborted in Romania. The March will unfurl in between the hours 17-19, on the following route: St. Nicolae Church' esplanade – Stephen the Great and Holy Boulevard – National Theatre esplanade – C7 building of the Cuza Voda Maternity (the clinic where abortions are being carried on) – Cuza-Voda street – Armeana street – C.Negri street – Sf.Sava Church. The participants will gather together on the esplanade in front of the Palace of Culture Square, where the first part of the Annunciation prayer – symbol of the joy of giving birth - will be read, and in front of the C7 building of the Cuza Voda Maternity the second part of the Annunciation prayer will be read and a silence moment will be held in memory of the children that have been killed through abortion in this medical unit."
Last Updated ( Wednesday, 03 October 2007 )
Read more...
Written by bokancel
Wednesday, 26 September 2007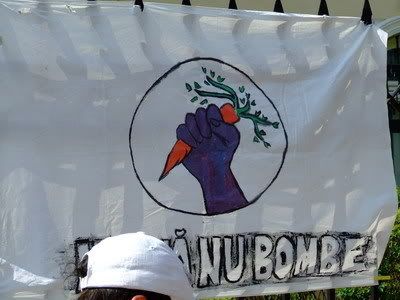 In the middle of summer, on a Sunday with reasonable temperatures compared to the hot days of June, we gathered again for a Food not Bombs, action that becomes more of a routine (in a good way) both for us and for the people that come to eat.
Last Updated ( Wednesday, 26 September 2007 )
Read more...
<< Start
< Prev
1
2
3
4
5
Next >
End >>
Results 49 - 59 of 59